Welcome!
The Oklahoma Wholesale Marketers Association was formed in 1941 to represent the interests of wholesalers, manufacturers and brokers involved in the distribution of convenience products.
Typical products purchased and sold by convenience distributors include candy, tobacco, snacks, beverages, health and beauty care items, general merchandise, foodservice and groceries.
---
OWMA Conference Cancelled
The OWMA Board of Directors voted to cancel the OWMA Convention, Golf Tournament and Reception, scheduled for May 4 & 5 , 2020, due to the Coronavirus health concern. Recommendations from the CDC and Oklahoma State Department of Health discourage large group events. We hope everyone stays safe and we will return to normalcy soon. If you have any questions or concerns, please contact our Executive Director, Rebecca Moore, at 405-880-1939.
---
Licensing for 2018 Liquor Law Changes
Click here to learn more.
---
Legislative Advocacy: contact your legislators
The 2020 Legislative session, which is the second regular Session of the 57th Oklahoma Legislature, will convene on Monday, February 3, 2020. The OWMA team monitors events at the Capitol to protect the interests of convenience product wholesalers, manufacturers and distributors.
Not sure who your elected officials are? Click here to look them up.
Click here to view all Oklahoma Senate members
Click here to view all Oklahoma House members
Who We Are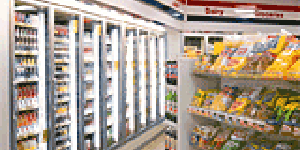 The Oklahoma Wholesale Marketers Association (OWMA) is a statewide trade association that has represented the wholesale distributors of Oklahoma for 75 years. More than 92 percent of the member wholesale houses are small, family-owned businesses serving their own and neighboring communities in Oklahoma and surrounding states.
In the early days of the association, wholesalers sold primary tobacco and candy products. Today they are widely diversified, offering products such as: dry, refrigerated and frozen groceries; beverages; snack foods; institutional foods; paper products; health and beauty care products; automotive products; and cleaning supplies.
What We Do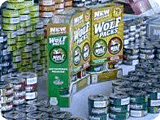 Tobacco distributors act as tax collectors for the state of Oklahoma. By affixing the tax stamps, we purchase from the state, to the packages of cigarettes and other tobacco products we sell to the retailer, we collect the excise tax for the state.
The Oklahoma Wholesale Marketers Association actively monitors legislation at the state capitol, primarily focusing on business issues.
The OWMA is actively involved in supporting efforts to prevent youth from purchasing tobacco products.
If you would like to join OWMA, click here to submit your application